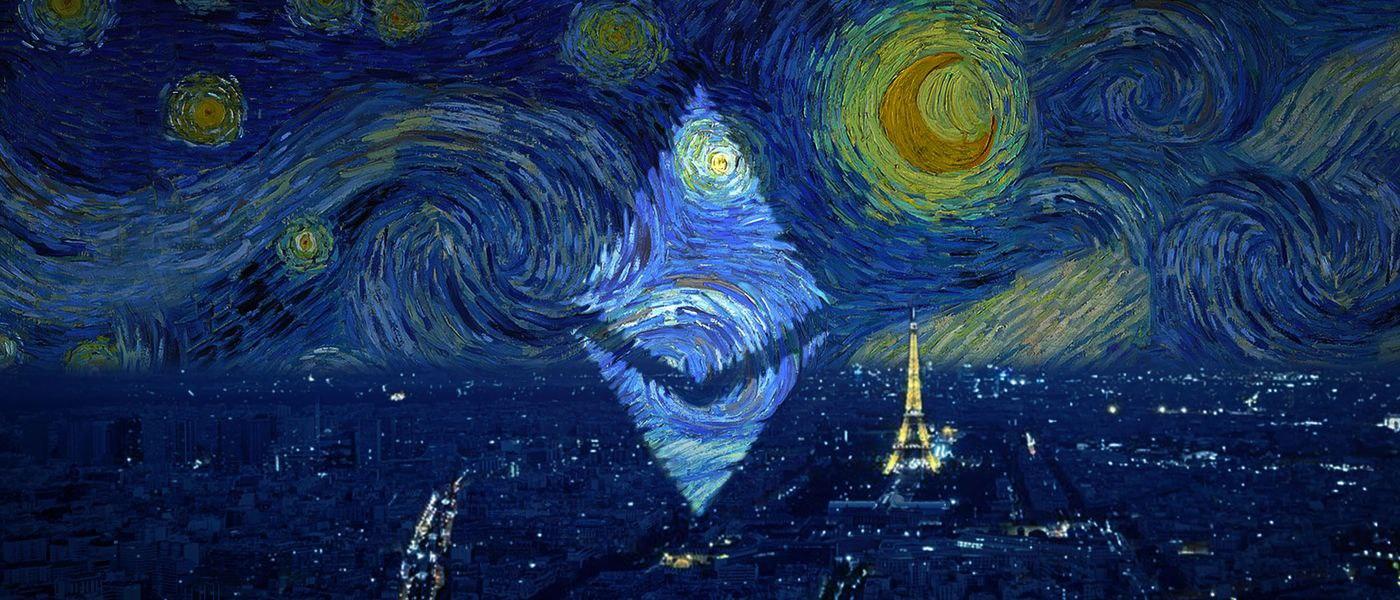 "Following years of hard work, Ethereum's proof-of-stake upgrade is finally here! The successful upgrade of all public testnets is now complete, and The Merge has been scheduled for the Ethereum mainnet.
The Merge is a two-step process. The first step is a network upgrade, Bellatrix, on the consensus layer. This is followed by the execution layer's transition from proof-of-work to proof-of-stake, Paris.
The Bellatrix upgrade is scheduled for epoch 144896 on the Beacon Chain — 11:34:47am UTC on Sept 6, 2022. Paris, the execution layer's portion of the transition, will be triggered by the Terminal Total Difficulty (TTD) of 58750000000000000000000, expected between Sept 10-20, 2022. The exact date at which TTD is reached depends proof-of-work hash rate.
Once the execution layer reaches or exceeds the TTD, the subsequent block will be produced by a Beacon Chain validator. The Merge transition is considered complete once the Beacon Chain finalizes this block. Under normal network conditions, this will happen 2 epochs (or ~13 minutes) after the first post-TTD block is produced!
Whether you are using Ethereum applications on-chain, holding Ether on an exchange or in a self-custodied wallet, you do not have to do anything.
Ethereum's transition to proof-of-stake has been a loooong time coming. Thank you to everyone who contributed to researching, specifying, developing, analyzing, testing, breaking, fixing, or explaining everything that got us to The Merge."
See Also: Estimated Time for Paris Upgrade
See Also: The Ethereum Watershed
---
Blockchain developer Alex Pertsev was arrested by Dutch police in Amsterdam on August 10 and is being held without charge for creating open-source code for Tornado Cash.
Alex's arrest creates a dangerous precedent for developers of open source software, which in the past has always been upheld as protected free speech. Just as the manufacturer of kitchen knives is not responsible for domestic murders, developers have no control over the use of open source code.
Further, the right to privacy as a basic pillar of free society has been brought into question.
---
"The platform – using blockchain and smart contracts – will allow the custody and exchange of tokens, such as stablecoins tied to the real, U.S. dollar or other fiat currencies, the central bank said in a statement released Friday.
In July, Itaú announced that it plans to launch an asset tokenization platform that transforms traditional finance products into tokens and also offers crypto custody services for its customers. Seven other projects were announced by the Banco Central do Brasil, among them Easy Hash, which seeks to tokenize financial assets on the blockchain to decentralize credit risk among several creditors."
See Also: Federal Reserve's FedNow Real-Time Payments Set for Mid-2023 Debut
---
"The billion-dollar tech company wants to make it easier for users to share their NFTs—which they refer to as digital collectibles—by only requiring a one-time wallet connection on either Facebook or Instagram. After that, the user's wallet can be automatically recognized if cross-posting is enabled under account settings on either application. When NFTs are shared on Instagram or Facebook, the artist and owner will be automatically tagged.
Meta currently supports Ethereum, Polygon, and Flow NFTs on Facebook and Instagram. And when it comes to crypto wallets, MetaMask, Rainbow, Trust Wallet, Coinbase Wallet, and Dapper can be connected to verify and share NFTs."
---
"Ethereum's Layer-2 (L2) ecosystem continues to grow at a rapid pace. There's currently more than $4.36B in TVL across twenty-two L2s. That's a 1194% increase from just one year ago. Where there is growth, there is competition. And as the stakes have grown, so too has the competition within the L2 ecosystem.
While names like Optimism and Arbitrum are household names in crypto, there's a whole new generation of Layer 2 tech that's ready to challenge. There are a number of L2s which — while currently lesser known — are waiting in the wings to disrupt incumbents. These networks bring unique design choices and functionality to the table, while some are highly specialized for certain, individual use cases.
Fuel, Scroll, and Polygon's zkEVM are all generalized platforms that may bring increased performance and improved developer experience relative to incumbents, while Aztec and Immutable X continue to execute within their respective privacy and gaming niches.
Between Fuel, Scroll, Aztec, Immutable X, and Polygon's zkEVM — as well as the many others not mentioned in this piece — there are numerous L2s outside of the "Big Four" that seem poised for growth over the coming months."
---
"Coinbase's former CTO Balaji Srinivasan explained how an online community of individuals worldwide could eventually reach formal statehood.
There could be members in Tokyo, Mumbai, Delhi, and so on, and they could eventually 'build something that had the scale of an annual income and a real estate footprint of a traditional state.' He explained how one could 'create decentralized identities similar to ENS and SNS to serve as digital passports for the network state.'
Last month, monthly ENS registrations also hit an all-time high of 378,804 registrations, which is roughly the size of Tampa, Florida."
---