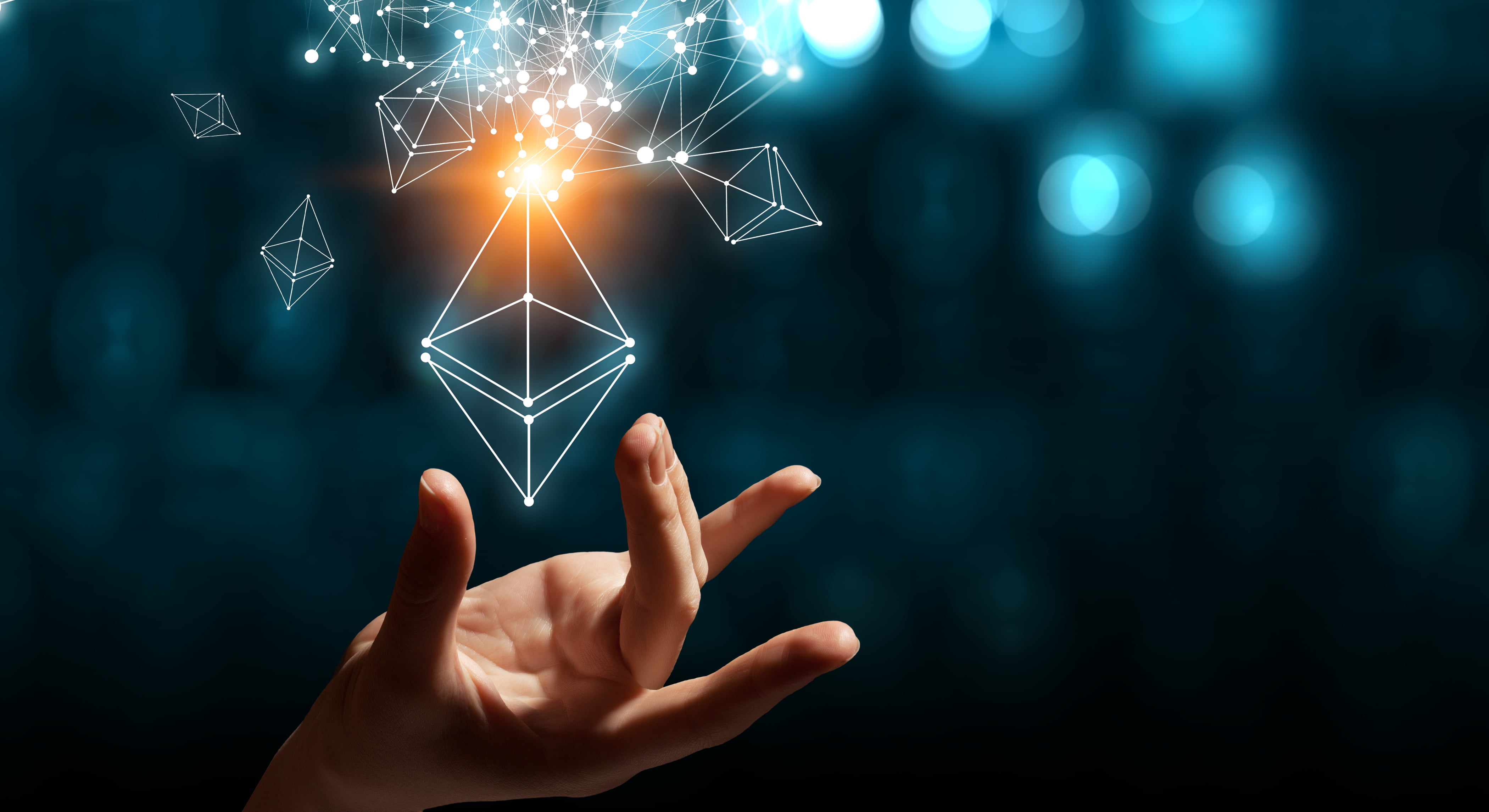 "Ethereum 2.0's deposit contract is now live, heralding the imminent unveiling of the "world computer's" second act. The genesis time for Eth 2.0 is Dec 1.
On a practical level, Ethereum stakers can now begin depositing the 32 ether (ETH) required to stake on Eth 2.0. Once 16,384 validators have deposited funds equivalent to a total of 524,288 ETH into the contract, the Beacon chain – the spine of Ethereum 2.0's multiple blockchain design – will kick into action in what is called the "genesis" event of Ethereum 2.0.
We're all excited. This has been a long time coming, and countless researchers, engineers, and community members have put blood, sweat, and tears into this project.

We've hardened Ethereum 2.0 as much as we can with simulated test environments, formal verifications, and audits. We are incredibly excited to see the community galvanize around the first phase of Eth2, now with real value at stake."
See Also: Eth2 Developer Update #19
See Also: Staking Launchpad
See Also: FTX Looking to List 'Beacon Chain' Ether as Deposit Contract Goes Live
---
"Last week, Grayscale saw a record inflow of $215 million (15,907 BTC) that surpassed all previous investments into the trust. The firm now holds $6.7 billion (481,711 BTC) as of the time of writing.
Should the firm continue last month's growth rate of 32,000 BTC, Grayscale in on-track to hold 500,000 BTC (2.7% of the circulating supply) within three weeks. By the end of next year, if the rate is consistent, Grayscale could control 926,600 BTC — equal to 5% of Bitcoin's total current supply."
---
"76% of financial advisers surveyed by Bitwise Asset Management received questions from clients on crypto in 2019. It's time to treat bitcoin as an asset class.
Bitcoin has risen in tandem with the volume of negative-yielding debt
Bitcoin has a weak correlation with traditional asset classes: Simply put, bitcoin could provide a useful hedge if stocks fall.
Investors are highly compensated for the risk involved in holding bitcoin: Despite higher volatility, bitcoin was still able to outperform traditional asset classes in recent years.
Bitcoin is becoming more popular in developing countries: This is great for long-term investors holding bitcoin as both an international store of value and medium of exchange."
---
"Virtual asset service providers within the country will no longer be able to handle any digital assets that present a high money laundering risk. The FIU specifically called out "dark coins", which are privacy-oriented cryptocurrencies, for having transaction records that are reportedly difficult for the group to trace.
This could potentially affect the usage of privacy coins such as Zcash (ZEC), Monero (XMR), and Dash (DASH).
The financial watchdog's amendments to the Special Payment Act are expected to be enforced starting in March 2021."
---
"Betting odds on a leading cryptocurrency-based prediction market suggests it's a wrap: On the FTX prediction market, President Donald Trump's reelection chances have declined by over 50% since the early hours of November 4.
FTX is the most active prediction market on the US election, with more than $8 million in trading volume over the last 24 hours.
For many in the crypto community, including Ethereum co-founder Vitalik Buterin, prediction markets are proving to be more reliable during this election cycle than traditional polls."
See Also: Bitcoin Price Strikes Two-Year High Amid US Election Uncertainty
---
"This is the first transaction from the address since 2015 when it transferred 101 BTC to BTC-e.
Ulbricht – who operated under the pseudonym Dread Pirate Roberts – operated the dark net market website Silk Road from 2011 until his arrest in 2013 and is currently serving a life sentence. As such, it's highly unlikely Ulbricht executed the transaction.
An encrypted file containing what are claimed to be the cryptographic keys to the coins has been circulating on hacker forums. If the password has been cracked, then a hacker may have moved the stash or its owner moved them to avoid this happening."
---
"Risk Labs announced today the upcoming launch of Developer Mining on November 10, rewarding developers with UMA tokens based on the popularity of synthetic assets they create.
The program will pay 50,000 UMA tokens (currently worth more than $325,000) each week to attract developers and reward them for contributing to the UMA network. Developers will be rewarded according to value locked in UMA contracts, or how much users buy in."
---
"Under a freshly inked deal, UnionPay has teamed up with Korean payments firm Danal to offer its Paycoin cryptocurrency as an option on the card, slated to launch later this year.
Danal said the prepaid virtual card will be available in the Paycoin wallet, allowing users to shop at over 30 million UnionPay-accepting merchants across 179 countries and regions, including China."
---
"Bitcoin ABC, the historically dominant implementation of Bitcoin Cash (BCH), appears on the brink of giving way to a community-driven mutiny in the form of Bitcoin Cash Node (BCHN).
According to Coin Dance more than 75% of nodes have signaled in favor of BCHN over the past week, while a meager 1% have shown support for ABC.
BCHN emerged in response to ABC's announcement it would introduce a new "coinbase rule" diverting 8% of block rewards to a development fund controlled by ABC lead developer Amaury Sechet."
---
"The current price is well below the public sale price and is even below the discounted price in the presale rounds.
The token sale — held on Bitcoin.com exchange and concluding two days before trading began — was reportedly marred by several mishaps. These included challenges with order processing, non-crediting of funds, and delays in withdrawals of up to 16 hours.
By the time public sale participants were able to access their tokens, on Nov. 2 around 3 pm UTC, the price of ATRI had already been crushed."